Dr. Dalia Gharib
Dr. Dalia Gharib is a General Dentist at Kerhoulas Dental Streetsville in Mississauga.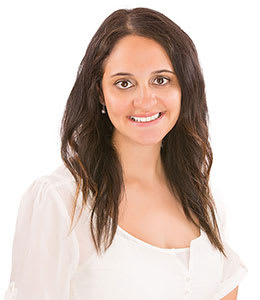 Dr. Dalia Gharib graduated from Detroit Mercy Dental School in 2011. She is a Windsor native and currently resides and practices in the GTA.  She enjoys all aspects of Dentistry.
She is an active member of the Royal College of Dental Surgeons, the ODA, CDA, and AGD. 
In her spare time, she enjoys baking, physical activity, and spending time with family and friends.